ITALIAN COURSES IN VENICE & PADUA
The Oxford School of English is one of the oldest language schools in Veneto and has been operating in Italy since 1961. With over 50 years experience in language instruction, course management and client service, our institute has taught over 100,000 students.
Our schools in Venice (Mestre) and the nearby beautiful city of Padua offer intensive Italian courses that provide excellent language tuition, combined with unique cultural opportunities. We cater for students of all levels and courses vary in length with students' requirements, mimimum one week.
Classes are limited to only 8 students and all our teachers are Italian mother tongue speakers, with a degree, and a certificate for teaching Italian as a foreign language.
We use direct teaching methods which aim to immerse students, from the very first lesson, in a "live" and practical linguistic environment, based on constant oral student-teacher interaction, with spontaneous use of Italian at every stage.
For those wishing to combine a fantastic holiday in Italy while learning its language, we also offer for a range of other services such as accommodation in local hostels and hotels, plus tours and excursions to explore the wonderful Veneto region and its beautiful cities, including Venice, Padua and Verona.
Additionally, we organise a series of social activities to help students meet and get to know Italians and their amazing country.
For further information or to enrol in our Italian courses please contact our office:
tel. +39 041 5702355
e-mail:  info@veniceitaliancourses.com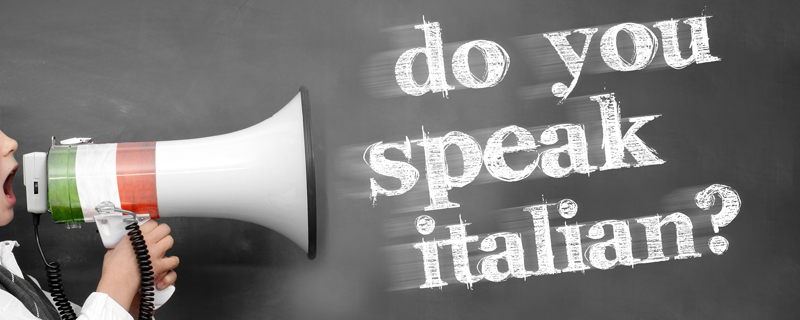 School opening hours
From Monday to Thursday from 9.00 to 13.00 and from 15.00 to 20.00.
Fridays from 9.00 to 13.00 and from 15.00 to 18.00.
In July and August, from 9.00 to 13.00.
Attendance
From 9.00 to 13.00, Monday to Friday
Levels
All
Course length
Minimum one week. Recommended attendance: minimum 15 day
Number of participants
Maximum 8 students per class
Cultural Activities
Conferences, film projections, visits to Venice, Padua, Verona  and environs. Social evenings